Welcome To Druimneil, Port Appin, Argyll
The gardens at Druimneil House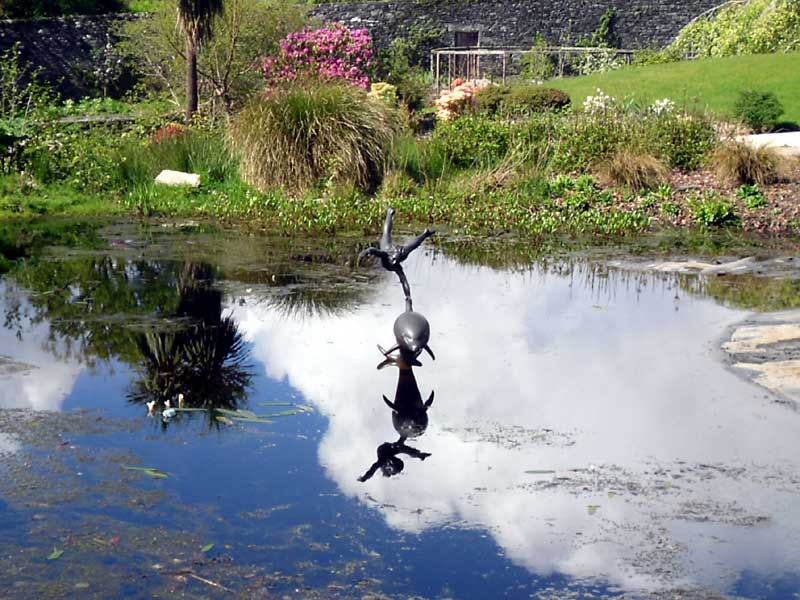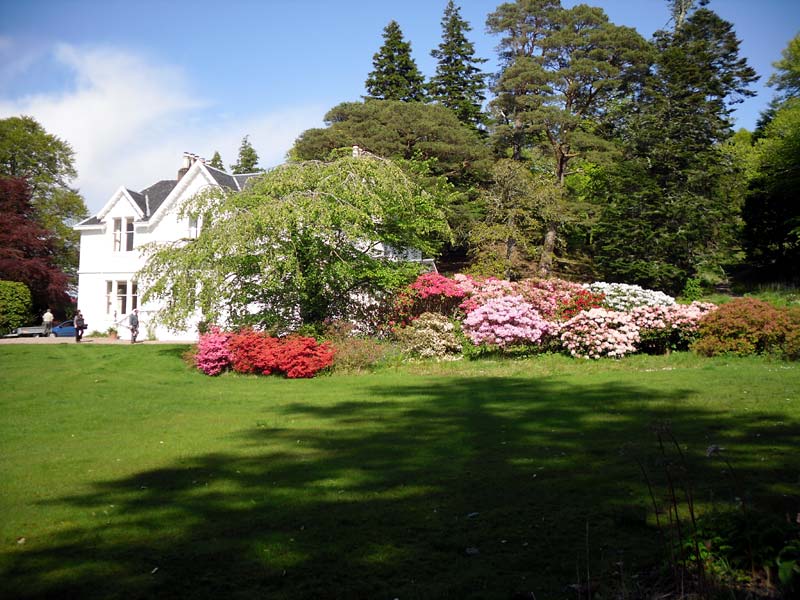 As a family, we came here to Druimneil nearly twenty five years ago - to this beautifully architectured house, and a sad and totally neglected garden of some ten acres. The garden has been worked on continuously ever since, clearing, planting and reforming what must have been a beautiful Victorian Garden.
When the great storm more than twenty years ago decimated a certain portion of the garden, the trees that were lost were very elderly, so have been left with a wonderful backdrop of very fine beeches, firs, oaks and two very unusual weeping elms of great age. The elms are strategically positioned on each side of the lawn, where they offer a strangely contoured silhouette in the Winter, and a feathery soft green in Spring.
Attractive water features
Water makes a very important addition to a garden of this sort, so we have resurrected one very ancient pond and having enlarged it considerably, we have added two smaller ponds, which have created a completely different dimension to the garden, along with the wonderful sculpture of the boy and the dolphin in the pond by David Wynne.
Most of the replanting is home grown and comes mainly from the Walled Kitchen Garden.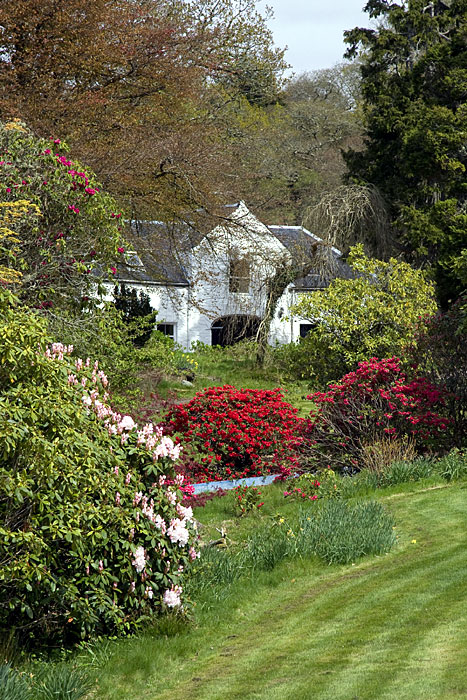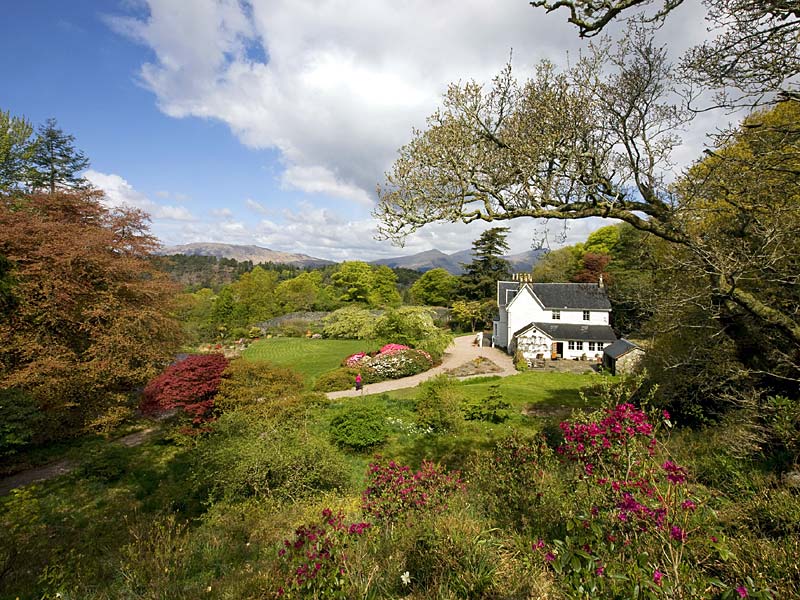 Visit the gardens
We have a wonderful collection of indigenous Rhododendrons and many other mature trees and shrubs.
The garden at Druimneil House is open to the public under the Scotland Garden Scheme from Easter to October.
There is always a good selection of plants and shrubs for sale from the Nursery and Poly Tunnels.
We hope that you will visit us here at Druimneil and enjoy the garden as much as we do.